Park Nobel Biography
My scientific career began with a Bachelor's of Engineering Physics from Cornell University in 1961. Entering graduate school at the California Institute of Technology, my interests ranged from solid state physics to astrophysics to biophysics. After a Masters Degree, I transferred to the University of California, Berkeley, to pursue a Ph.D. in Biophysics, which I received in 1965. My research at that time focused on chloroplasts, the subcellular organelle responsible for photosynthesis. After a National Science Foundation Postdoctoral year at the University of Tokyo followed by another year at King's College of the University of London, I settled into the University of California, Los Angeles. I have been there ever since (currently as a Distinguished Professor of Biology Emeritus in Ecology and Evolutionary Biology).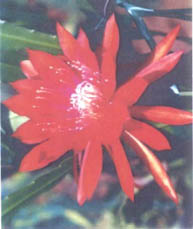 A pivotal switch in career occurred during a Guggenheim Fellowship at the Research School of Biological Sciences, Australian National University, Canberra in 1973/74. Stimulated by questions from students in a plant ecophysiology course, I moved toward environmental research on air boundary layers for rigid structures that did not flap in the wind. What better specimens than agaves and cacti of deserts! What began as a study of heat transfer across their air boundary layers progressed to everything entering or leaving such plants. Indeed, modeling and computer studies soon involved questions dealing with how desert plants cope with their extreme environment. Using agaves and cacti as taxa of interest, I thus shifted toward ecology, including responses of the roots. Also, I transferred approaches based on physics and engineering to plants with agronomic importance, such as Agave tequilana of tequila fame and various cacti cultivated for fruits and fodder in many regions of the world.
Besides nearly 400 research articles (see CV), I have written or edited 16 books. Beginning in 1970, I published a textbook entitled Plant Cell Physiology: A Physicochemical Approach (W.H. Freeman). As I became more interested in environmental biology, the scope broadened to include whole plants and plant communities. The seventh book in this series is Physicochemical and Environmental Plant Physiology, 4th ed., published in 2009 by Academic Press/Elsevier. I served as a co-editor for four volumes on "Physiological Plant Ecology" for the Encyclopedia of Plant Physiology (1981-1983).I am also engaged in a series of books on agaves and cacti. The first was The Cactus Primer with Arthur Gibson as senior author (Harvard University Press, 1986, reissued in 2009), followed soon by Environmental Biology of Agaves and Cacti (Cambridge University Press, 1988, reissued in 2003). Next came Remarkable Agaves and Cacti (Oxford University Press, 1994) and then the edited book Cacti: Biology and Uses (University of California Press, 2002). Another book entitled "DESERT WISDOM/AGAVES and CACTI: CO2, Water, Climate Change" appeared in 2010.